Things to do in Egypt
Egypt, a land of wonders, is a must-visit destination for all those who love traveling. From the ancient tombs and monuments to modern city life, one can experience both the old and new world in this African country. By traveling through the length and breadth of the country, you get to experience not only the culture of this region but also engage in a lot of fun and educational activities that you are sure to cherish.
If you are planning a trip to Egypt, here are a few of the things that you should definitely do.
Visit the Pyramid of Giza :

A visit to Egypt is incomplete without a stopover at the Pyramid of Giza. Giza is about an hour's drive from Cairo, the capital of Egypt. You can either hire a cab and drive to Giza or book Egypt excursions where you will be taken to all interesting places in Giza including the Great Sphinx.
Take a guided tour of the Egyptian Museum:

The Egyptian Museum has the biggest collection of all the ruins and artifacts from ancient Egypt. You can find ancient Egyptian mummies, golds recovered from the various tombs, papyrus, ancient coins and statues. The best way to experience the museum is to take a guided tour where you will be given a detailed explanation of the various items on display.
Go shopping at the Egyptian market:

Khan El Khalil is one of the oldest markets in Egypt with a lot of shops that sell Egyptian wares. You can purchase souvenirs, old antiques, glassware, papyrus, shisha and even handicrafts from this market.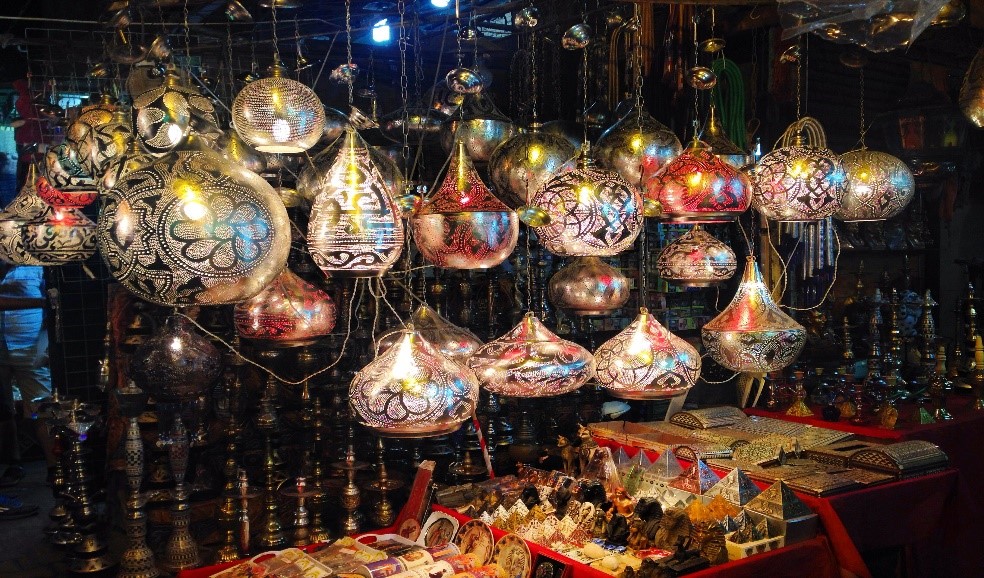 Apart from Khan El Khalil, you can also visit Souq El Gom'aa, and Wekalet El Balah, in Cairo for some exciting Egyptian products.
Egypt offers various tour packages that provide a glimpse of the history, culture and tradition of the country. A few of the tour packages that are worth trying out are Abu Simbel tour, Luxor tour, Alexandria tour and Cairo tour. Depending on the season you are traveling, you should book the tours well ahead of time.
Cruise along the Nile:

Cruising along the longest river in the world is a treat for all travelers. The best way to explore the cities of Luxor and Aswan is by taking a multi-day Nile cruise. This cruise ride offers a spectacular view of the countryside as well as the major attractions along the riverside.
Relax in the picturesque beaches:

Egypt is not all about pyramids and monuments. There are also places for you to unwind and relax like the famous beach resort along the red sea. A few of the resorts that are worth visiting are the Four Seasons Resort, Movenpick resort, Meraki resort, and Hilton Luxor resort and spa. These resorts offer not only a relaxing environment but also a variety of water sports for the adventure geeks.
If history and ancient culture fascinate you, then Egypt is a place worth visiting. It transports you to an altogether new era that you are sure to admire and cherish throughout your life